ECBE Evaluation Methodology
Our approach to reflection and further development of the supervisory board's work
Innovative Evaluation Process - Digital & Personal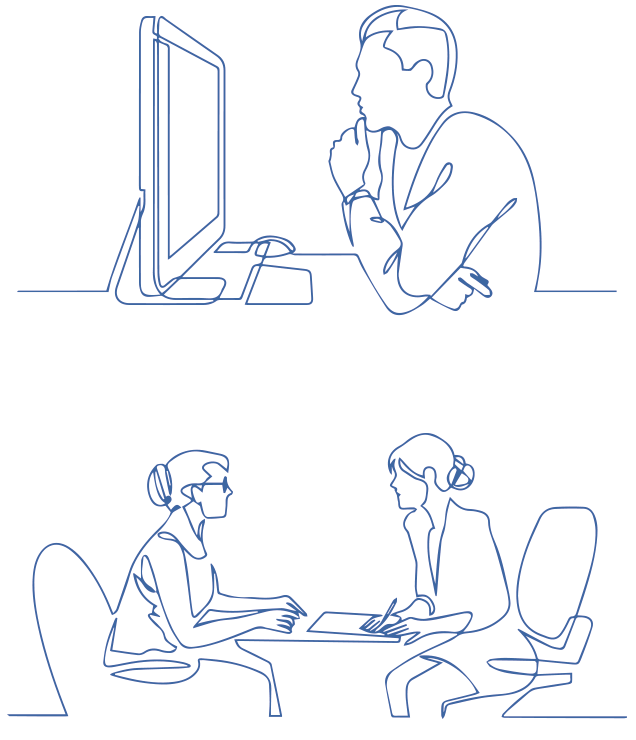 Our combination of digital methodology with the ECBE tool and individual personal exchange creates both quantitative robust findings and qualitative in-depth assessments. At the same time, our selectable and aligned service modules allow for a customized and calculable evaluation.
ECBE combines legal and business knowledge from science and practice. The separation between regulatory requirements (compliance check) and best practice requirements (best practice analysis) enables a high evaluation efficiency without neglecting content. The compliance check serves to ensure compliance with regulatory requirements on the part of the supervisory board and its committees, while the best practice analysis serves to identify potential areas for improvement in supervisory board and committee work.
ECBE Evaluation Tool
Insight into the digital survey mask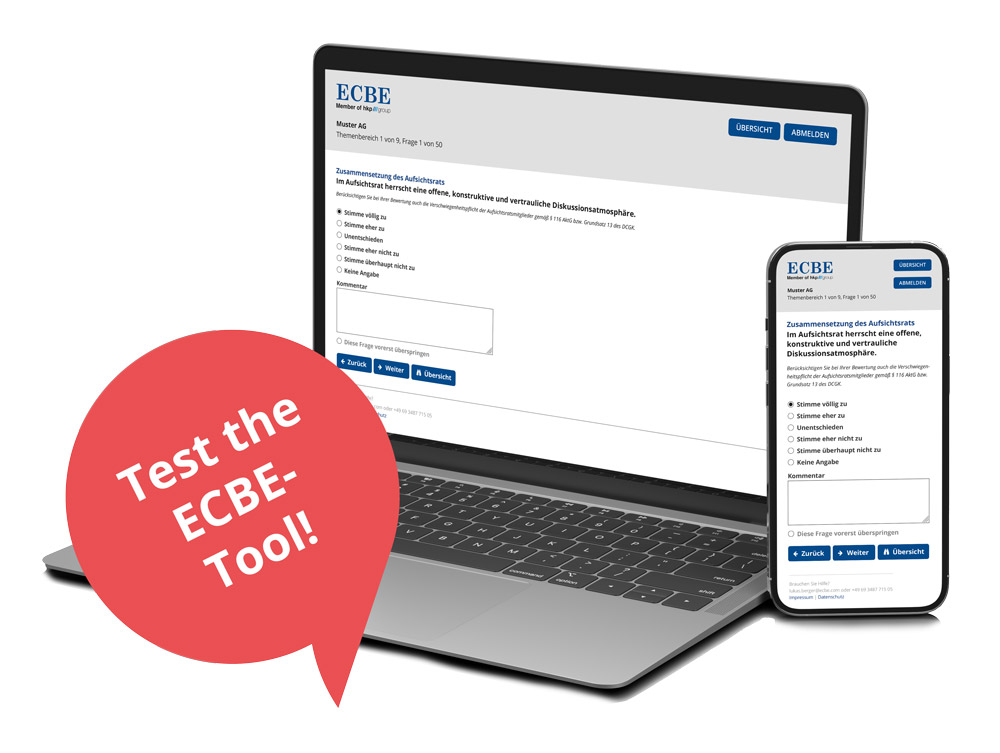 The basis of our innovative evaluation process is the answering of a digital - if necessary multilingual - questionnaire with the ECBE tool. Individual access links allow the respective role and function of the board members to be taken into account. The user-friendly application enables the use of any end devices. Our DSGVO-compliant technology meets the highest security standards and guarantees complete anonymity during the response.
Free offer: Review of the recommendations of the GCGC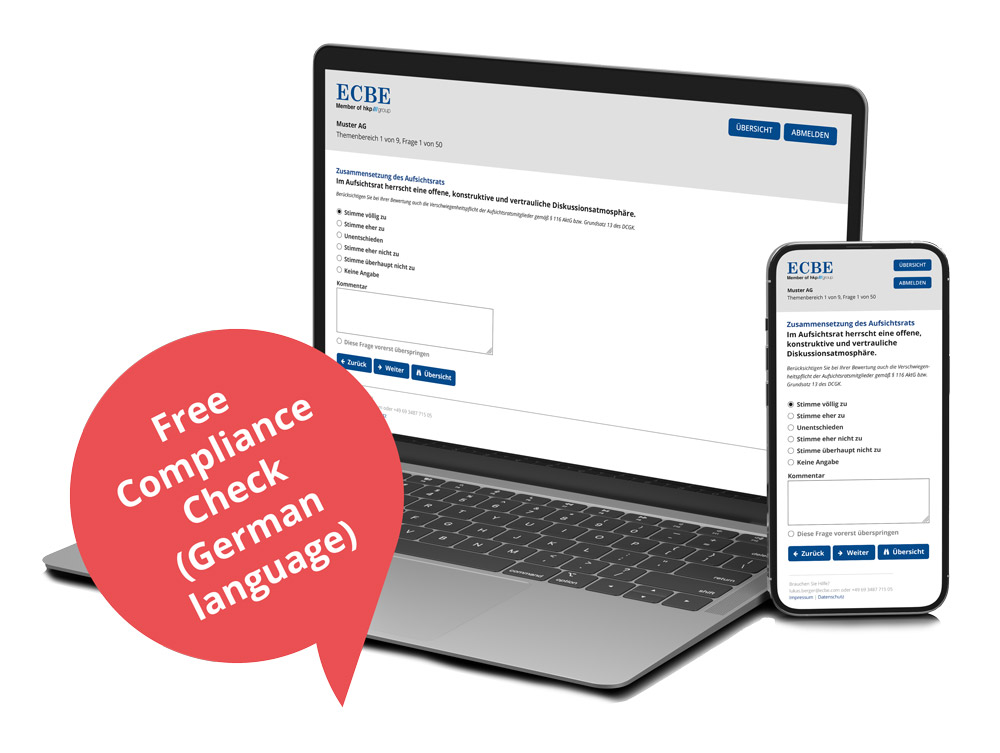 Check the recommendations of the German Corporate Governance Code (GCGC) in its current version with our free compliance check. With our check, you can see at a glance which recommendations you follow or which deviations you need to explain in the declaration of conformity. Download the overview for answering the questionnaire for the upcoming declaration of conformity.
Multidimensional analysis for reflection and further development of the supervisory board's work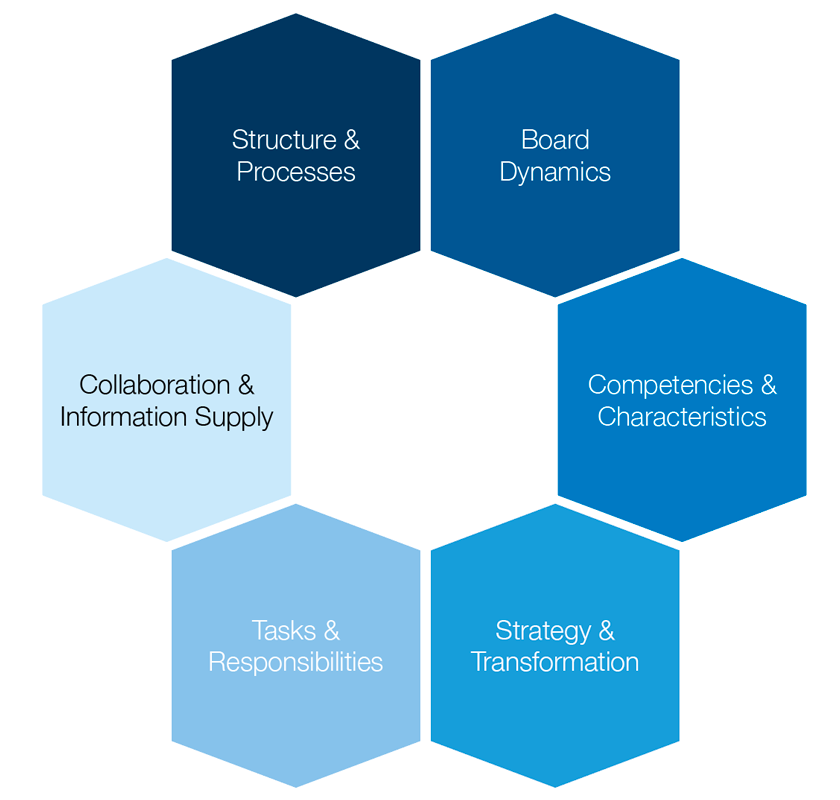 Through our multidimensional analyses, our benchmark information, a possible multi-period comparison and our qualitative assessments of best practice requirements, we formulate tailored and concrete recommendations for action. Our performance indicators condense knowledge about successful supervisory board work from practice and empirical research. They allow a structured evaluation of the supervisory board's work within success-critical dimensions.
For more information, please see our current ECBE folder